01 The Profile
FMS Industries Is a leading Hydraulic Fixture Manufacturing company, established in the Year 2007 by K. Vijay Anand ...
02 Mission
To deliver quality, reliable and user friendly products and service to customers on time through continued innovation...
03 Designing Edge
The design and development department uses high end technologies including fully licensed software to design...
04 Quality Standards
FMS Industries is an ISO certified company with ISO 9001:2008 in Design & Manufacturing from TUV NORD.The company...
Technologies We Use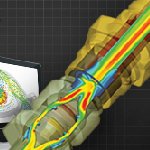 SolidWorks Helps Improve Quality
we employ advanced simulation techniques to optimize performance while we design with capabilities that cut down on costly prototypes, eliminate rework and delays, and save your time.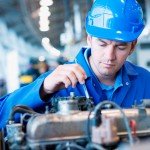 Powerful Techniques for Advanced Service
Making your business run better through our Advanced service support. we work seamlessly to identify performance issues and product development to improve the error free working time.
Our Product Features
FMS products carry salient features that are comparable with the best the world over.